What's New
See what's new on the #rcsfun Midway!
New to the #RCSFUN MIDWAY
New York New York! 
Participants must be at least 48" Tall to enter alone. Participants between 42" and 48" must be accompanied by a supervising companion. This is a multi-story funhouse. Participants must walk alone and upright through obstacles such as barrels, punching bags and moving walkways. Participants must ascend and descend stairs to navigate through and exit down a circular slide.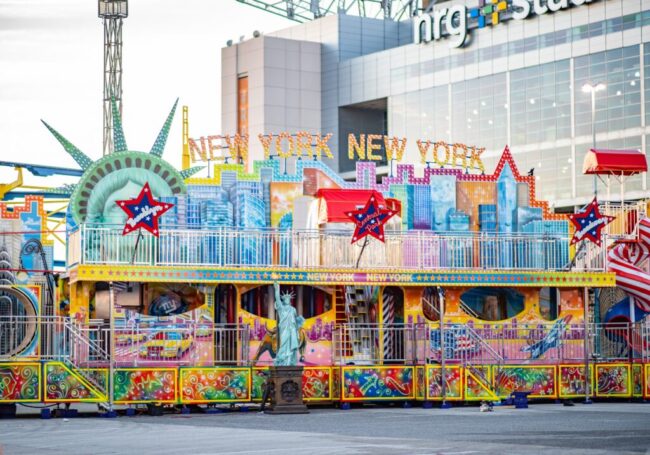 New to the #RCSFUN MIDWAY
Liberty Wheel 
Riders must be at least 54" to ride. Riders between 42" and 54" must ride with supervising companion. Riders must sit upright and have control of their extremities. Riders must ascend/descend stairs at entry and exit. Children under the age of 5 are not permitted to ride this ride. No single riders.
New to the #RCSFUN MIDWAY
Winky The Whale
Must be at least 36" to ride this ride. This is a circular ride with an up and down motion. Must be able to sit upright and hold on.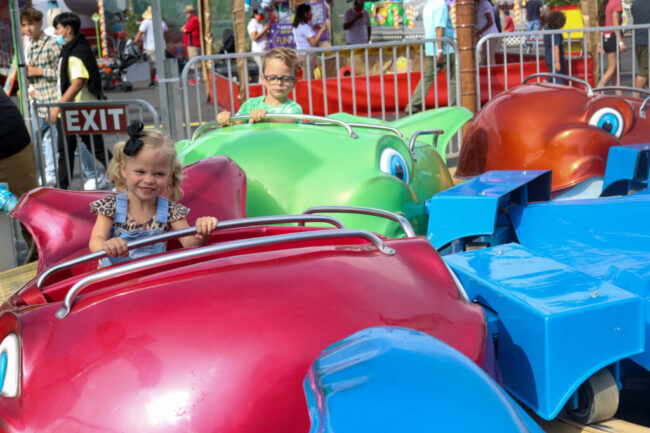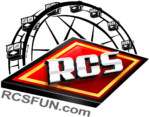 INDUSTRY LEADER IN QUALITY, INNOVATION, AND INTEGRITY
Designed and Developed by Ray Cammack Shows & Harris Digital Media